"The Art and Influence of Versace Logo Design in Fashion"
---
At buzzdailyupdates.com, we proudly present "Unveiling Elegance: The Versace Logo Design's Art and Influence on Fashion." Discover the remarkable journey of the iconic Versace logo and its immense impact on the fashion industry. This article delves into the intricate details of the logo's design and explores its significant influence on high-end fashion.
When it comes to luxury fashion, Versace has been a longstanding powerhouse. Established in 1978 by Gianni Versace, the brand soon became renowned for its opulent designs and bold aesthetic. One of the key elements that have contributed to Versace's success is its distinct and recognisable logo.
The Versace logo features a Medusa head, which symbolizes power, beauty, and allure. This logo originally drew inspiration from Greek mythology, where Medusa, a female creature with snakes as hair, has been historically associated with a sense of mystique. Gianni Versace chose to incorporate this mythical figure into the brand's logo, as it perfectly represented the allure and enchantment that Versace aimed to embody.
The design of the Versace logo combines a simplistic silhouette of the Medusa head with intricate details, reflecting the brand's commitment to elegance and sophistication. The use of clean lines and strong geometric shapes gives it a timeless appeal that has resonated with fashion enthusiasts for decades.
The influence of the Versace logo on the fashion industry is undeniable. It has become synonymous with luxury and high-end fashion, making it instantly recognisable to fashion enthusiasts worldwide. Celebrities, influencers, and fashion-forward individuals are often seen adorned with pieces featuring the iconic logo, showcasing its enduring popularity and desirability.
Versace's logo has made a significant impact on various fashion trends over the years. The bold and distinctive design has been replicated and referenced by numerous other brands, cementing its status as a symbol of prestige and glamour. The logo's ability to create a sense of exclusivity and aspiration has contributed to its everlasting influence on the fashion world.
Furthermore, the Versace logo has become a symbol of status and wealth, embodying the essence of luxury and extravagance. Owning a piece adorned with the iconic Medusa head has become a statement of affluence, allowing individuals to showcase their discerning sense of style and their appreciation for high-quality fashion.
In conclusion, "Unveiling Elegance: The Versace Logo Design's Art and Influence on Fashion" presented by buzzdailyupdates.com, provides a detailed exploration of the renowned Versace logo. From its origins rooted in Greek mythology to its impact on fashion trends and consumer perception, this article sheds light on the iconic logo's immense significance to the fashion industry. Discover the allure and opulence that the Versace logo represents, and appreciate its timeless elegance that continues to captivate fashion connoisseurs across the globe.
Versace Green Hoodie Unisex Hoodie Luxury Brand
Versace Green Hoodie Unisex Hoodie Luxury Brand https://t.co/kmZsNH2Gpi

— Dengzone (@Dengzone1) November 17, 2023
---
Versace Golden Red Logo Luxury Unisex Hoodie Trending 2023 Perfect Luxury Brand Outfit For Men And Women
Versace Golden Red Logo Luxury Unisex Hoodie Trending 2023 Perfect Luxury Brand Outfit For Men And Women https://t.co/Kg9MjgS2hH

— Dengzone (@Dengzone1) November 17, 2023
---
Versace Golden Black Luxury Unisex Premium Hoodie For Men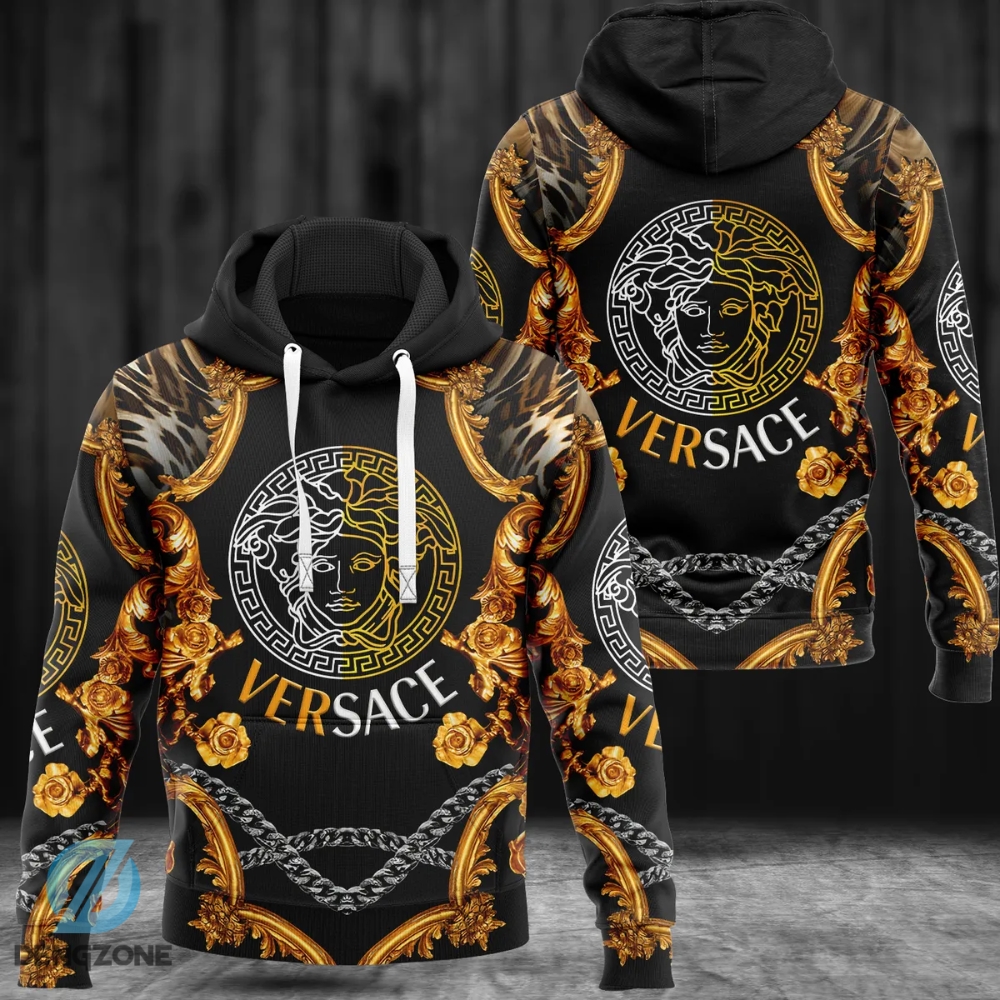 Versace Golden Black Luxury Unisex Premium Hoodie For Men https://t.co/pO41tBuHeo

— Dengzone (@Dengzone1) November 17, 2023
---
Gianni Versace Unisex Red Gold Hoodie Highend Brand Clothing For Both Men And Women
Gianni Versace Unisex Red Gold Hoodie Highend Brand Clothing For Both Men And Women https://t.co/OdtrWJQWc6

— Dengzone (@Dengzone1) November 17, 2023
---
Gianni Versace Flower Unisex Hoodie For Men Women Luxury Brand
Gianni Versace Flower Unisex Hoodie For Men Women Luxury Brand https://t.co/kxXFjkPF2I

— Dengzone (@Dengzone1) November 17, 2023

Link blog: Blog
From: buzzdailyupdates.com
"The Art and Influence of Versace Logo Design on Fashion" https://t.co/TSXS1b62pd

— Buzzdailyupdates T shirt (@Buzzdailyup) November 17, 2023